Tree Of Life Healthcare has established a Sickle Cell Clinic in Columbus, Georgia. Our new Sickle Cell Clinic is the only dedicated clinic within a radius of 85 to 100 miles suitable for treating Sickle Cell disease.
People with Sickle Cell disease (SCD) often experience episodes of severe pain, frequent hospitalizations and a shortened lifespan. These patients are at greater risk than the general population for problems related to the heart, lungs, and kidneys. People with SCD usually have less access to a comprehensive care team than people with a genetic disorder like Cystic Fibrosis. It is estimated that:

SCD affects approximately 100,000 Americans.
SCD occurs in 1 out of every 365 African American births.
Providing local care for Sickle Cell disease
Proper access to care forSickle Cell disease will help stabilize and track patients thereby decreasing visits to the Emergency room [ER] for routine care. Tree Of Life Healthcare along will provide compassionate care for individuals pertaining to all aspects of their medical needs. Our goal is to improve the quality of life, increase life expectancy and decrease ER visits.
You can make a difference for those with Sickle Cell disease! By giving Tree of Life Healthcare a tax-deductible donation of only $4.26 a week, or $20 a month, you can provide care to those who need it most.
Prior to the opening of our clinic, patients with Sickle Cell disease living in West Georgia have to travel to either Atlanta or Warner Robins to receive proper care. Even worse patients in East Alabama have to travel up to 250 miles to either Mobile or Birmingham to receive similar treatment. For most patients care includes treatment for pain complications and regular blood transfusions. Specialized care is often better managed by a Hematologist. The lack of a local clinic and Hematology specialist causes large gaps in access to care; which further leads to suboptimal care and a less desirable quality of life.
Welcome Dr. Anthony Onyegbula

To promote the continuity of care, patients will have access to a Hematologist, Anthony Onyegbula, MD, a Primary Care physician, vision specialist and Pharmacy for medication needs.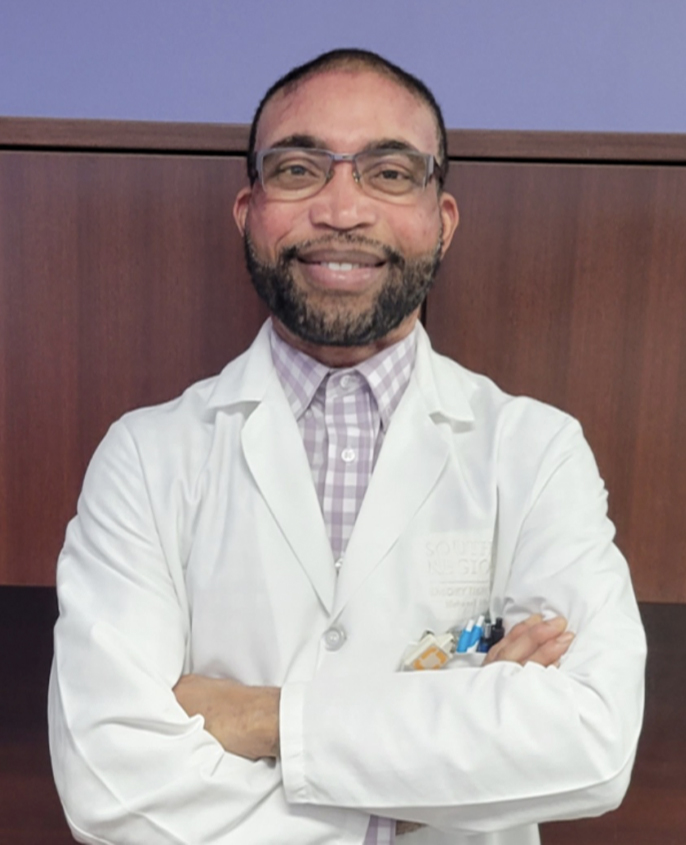 Dr. Onyegbula was born in Lagos, Nigeria to a large family of nine children. In Lagos, he graduated from the King's College High School. He then came to the United States in search of opportunities. He attending Birmingham Southern College in Birmingham, Alabama, where he earned a Bachelor's degree in Biology and Chemistry. He then entered the graduate program in Biochemistry at Michigan State University (MSU). Later, he earned his medical degree from MSU College of Osteopathic Medicine and Surgery. Afterwards, he completed internships at Henry Ford and St John's Hospitals in Detroit. He returned to MSU and completed a three year residency program in Hematology and Oncology.
Currently in Atlanta, Georgia, he has remained in private practice in Hematology/Oncology and Internal Medicine. Dr. Onyegbula has a heart for ministry and serving. In his spare time, he attends a men's fellowship at a local church and believes God remains in control of His children.
His motto: "Patience, Determination and Perseverance are virtues… Treat others with courtesy and respect."
How can you help?
It is estimated more than 30% of patients with Sickle Cell are disabled and/or cannot maintain employment. As we provide medical treatment, it is important to manage all aspects of patient care. With your support and partnership we can provide free to low-cost medical services, order laboratory tests and build capacity for individuals who need our help and deserve our care.
You can make a difference by giving as little as $4.26 a week, or $20 a month.
Your contribution will be used to cover the charges of lab testing. These tests can cost $300-$700 per patient. Since many patients cannot afford such high premiums your gift will definitely make a difference in their lives!
Can we count on you to make a donation?