Tree of Life Healthcare is a non-profit medical and eye clinic in Columbus, Georgia. Our clinic is designed to serve the needs of patients without health insurance, the underserved and others, with quality and compassionate care. Tree Of Life is a provider for Medicaid and Medicare patients, delivering the same quality and compassionate care.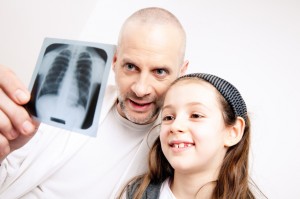 Our mission is to provide quality healthcare to the medically underserved while demonstrating the love of Jesus Christ.
As part of our relationship with Columbus Regional Healthcare System, Tree Of Life Healthcare will work with the Emergency Department and Indigent Care Program. Tree Of Life will be the primary healthcare provider and medical home for patients in the Columbus community, West Georgia and East Alabama with no healthcare insurance or ability to pay for doctor's visits.
Our Future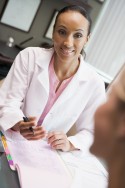 In the future Tree Of Life is making preparation to move to a full time staff. Our desire is to have the capability of providing 35,000 appointments per year.
We will continue to provide clinical hour for Nurse Practitioner and Physician Assistant Students.
Our Affiliations includes: Duke University, Troy University, Mercer University, Columbus State University and Columbus Technical College.
View Our Certificate from the Department of Public Health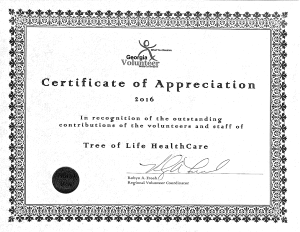 Read Our Proclamation
The City of Columbus has honored Tree of Life Healthcare with a city-wide proclamation. Read the PDF below to learn more.
Current Needs
Tree of Life Healthcare has the following immediate needs:
Paid staff, including:

Physicians
Nurses
Support staff

Medical equipment
Medical and office supplies
Furnishings
Donations for renovations, resources and other needs